What's it all about
When you sort it out, Alfie
Are we meant to take more than we give
Or are we meant to be kind?

In 1966, a film emerged starring Michael Caine as the lead. According to Wikipedia, "Alfie" tells the story of a young womanising man who leads a self-centered life, purely for his own enjoyment, until events force him to question his uncaring behaviour, his loneliness and his priorities.

In this article Jamie explores the question "What's it all about?" as it relates to all of us. Will we do well in our brief time here? Will we do good?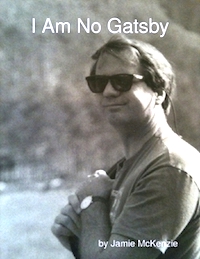 Description
$ 5.50 USD for the eBook. Buy this e-book on Lulu
Copyright Policy: Materials published in The Question Mark may be duplicated in hard copy format if unchanged in format and content for educational, nonprofit school district and university use only and may also be sent from person to person by email. This copyright statement must be included. All other uses, transmissions and duplications are prohibited unless permission is granted expressly. Showing these pages remotely through frames is not permitted.
FNO Press is applying for formal copyright registration for articles. Unauthorized abridgements are illegal.