The Great Report will start shipping in December of 2015.
You can save 25% off the list price of $25 by pre-ordering
your copies now. The special price is only for online orders,
purchase orders and checks placed prior to December 1.
To order through the mail with a check, click here for the order form.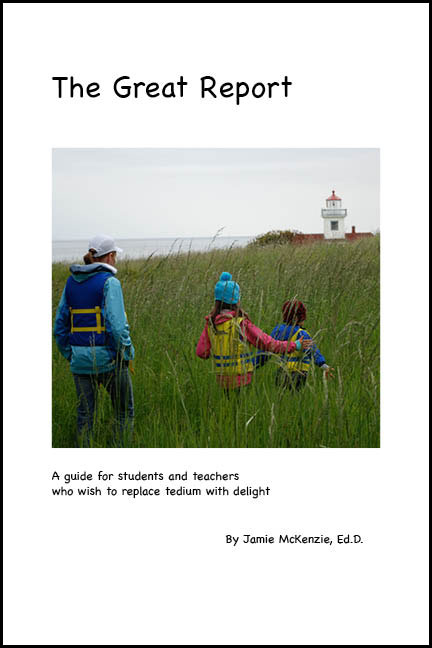 The Great Report
Creates something new

Grapples with a big challenge

Explores the unknown

Shares insights and understandings that are perceptive and original

Awakens curiosity

Entertains, delights and illuminates
Outline of Chapters
Chapter 1. Why great?
Chapter 2. Why not so great
Chapter 3. The five pillars of greatness
Chapter 4. Pillar #1 - Curiosity
Chapter 5. Pillar #2 - Mystery
Chapter 6. Pillar #3 - Challenge
Chapter 7. Pillar #4 - Novelty
Chapter 8. Pillar #5 - Delight
Chapter 9. Upper Elementary
Chapter 10. Middle School
Chapter 11. High School
Chapter 12. Especially for students
Chapter 13. Especially for teachers
Chapter 14. Assessment
Click here for more information.