---
Order Jamie's books online with Paypal or a credit card

Vol 18|No 5| June|2022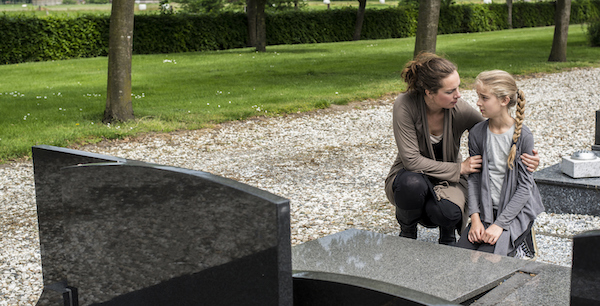 © iStock
How many deaths will it take?

by Jamie McKenzie

(about author)
Shooting young children with an assault rifle (or any rifle or gun) is unthinkable, and yet the slaughter continues as various groups and politicians block efforts to ban the sale or possession of such military weapons to private citizens.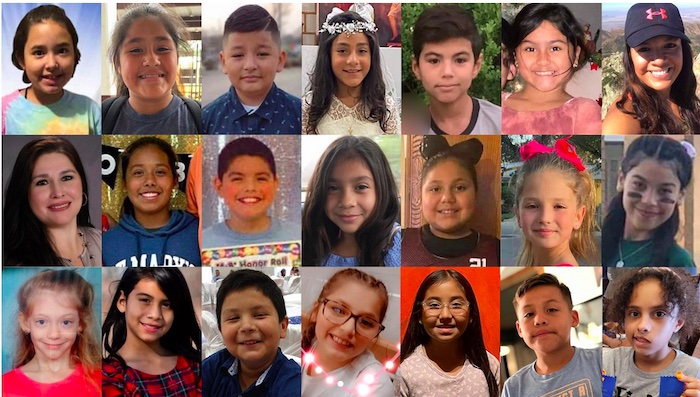 Texas school shooting: 21 victims named and pictured

Nineteen children and two teachers were killed on May 24. Their names are:


Makenna Lee Elrod
Layla Salazar
Maranda Mathis
Nevaeh Bravo
Jose Manuel Flores Jr.
Xavier Lopez
Tess Marie Mata
Rojelio Torres
Eliahna "Ellie" Amyah Garcia
Eliahna A. Torres
Annabell Guadalupe Rodriguez
Jackie Cazares
Uziyah Garcia
Jayce Carmelo Luevanos
Maite Yuleana Rodriguez
Jailah Nicole Silguero
Irma Garcia
Eva Mireles
Amerie Jo Garza
Alexandria "Lexi" Aniyah Rubio
Alithia Ramirez
"How many deaths will it take?" before the United States follows the lead of most civilized nations like Australia and New Zealand in making the possession of assault weapons illegal?


'One of New Zealand's darkest days,' was how the country's Prime Minister Jacinda Ardern described the mass shooting in Christchurch on 15 March. Fifty-one people were killed and 50 others wounded when a lone gunman opened fire at two mosques in the city, in the country's worst peacetime shooting.

"Less than a month later, New Zealand's Parliament voted 119-1 to introduce a nationwide ban on semi-automatic weapons and assault rifles.

"Gun control: New Zealand shows the way" by Katie Kouchakji


After this most recent school shooting in Texas, a group of Democrats and Republicans in the Senate forged an agreement on a compromise bill to restrict access to guns, but this measure will not block the sale and possession of assault rifles. Each step toward a sane policy is to be applauded, but the slaughter enabled by assault rifles calls for stronger measures than what was passed by both the Senate and the House to be signed into law by President Biden.

In an astonishing act of harsh partisanship, the Trump Supreme Court voted this past week to strike down New York State's gun control law, laying aside any pretense of judicial objectivity and signaling that efforts to halt the slaughter of innocents is likely to continue. On the following day, they struck down Roe vs. Wade, which has been the law of the land for some 50 years. The court seems more interested in protecting the unborn than the children of today.

The list of mass killings committed with these weapons is long and monstrous. School shootings like the one in Texas are all too common as shown below . . .





The full listing can be found on WikiPedia.


The answer is blowin' in the wind!


Sadly, the American system of government seems broken when it comes to forging laws that might protect its citizens from assault rifles or translate public sentiment into legislation.

Summarizing findings from The Pew Research Center, Vox reports "Polling is clear: Americans want gun control."
When asking Americans about their opinions on more specific gun policies, the results are clearer. A vast majority of Americans supports universal background checks, keeping people with serious mental health issues from buying guns, bans on assault-style weapons and high-capacity magazines, and so-called "red flag laws" that would allow police and family members to seek court orders to temporarily take guns away from those considered a risk to themselves and others. A majority of Americans, of both political parties, oppose carrying concealed weapons without a permit.
The Pew Research Center reports the following views on abortion, 1995-2022
While public support for legal abortion has fluctuated some in two decades of polling, it has remained relatively stable over the past several years. Currently, 61% say abortion should be legal in all or most cases, while 37% say it should be illegal in all or most cases.
In these darkest of times
Over the years when this nation has faltered and the American dream of liberty and justice for all has staggered, hope persists. As Martin Luther King stated, "The arc of the moral universe is long, but it bends toward justice."



Even as war rages in the Ukraine, children are murdered in American classrooms, and the Supreme Court lurches into dangerously political territory, we must persevere with the struggle for justice, freedom and safety.

"We shall overcome!"


---
FNO Press is applying for formal copyright registration for articles.
Unauthorized abridgements are illegal.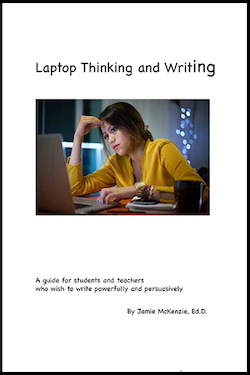 Copyright Policy: Materials published in The Question Mark may be duplicated in hard copy format if unchanged in format and content for educational, nonprofit school district and university use only and may also be sent from person to person by email. This copyright statement must be included. All other uses, transmissions and duplications are prohibited unless permission is granted expressly. Showing these pages remotely through frames is not permitted.
FNO Press is applying for formal copyright registration for articles. Unauthorized abridgements are illegal.