In this article, Jamie explores the sadly continuing relevance of Pete Seeger's 1955 antiwar song as Russia invades the Ukraine and untold thousands of young men and women are being slaughtered along with innocent civilians. Ironically, Seeger's song was inspired by lines taken from the traditional Cossack folk song "Koloda-Duda", referenced in the Mikhail Sholokhov novel And Quiet Flows the Don (1934).


"Where are the flowers?
The girls have plucked them.
Where are the girls?
They've all taken husbands.
Where are the men?
They're all in the army."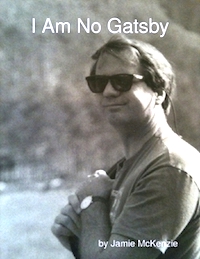 Description
$ 5.50 USD for the eBook. Buy this e-book on Lulu
Copyright Policy: Materials published in The Question Mark may be duplicated in hard copy format if unchanged in format and content for educational, nonprofit school district and university use only and may also be sent from person to person by email. This copyright statement must be included. All other uses, transmissions and duplications are prohibited unless permission is granted expressly. Showing these pages remotely through frames is not permitted.
FNO Press is applying for formal copyright registration for articles. Unauthorized abridgements are illegal.