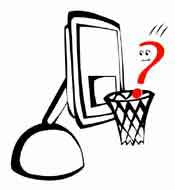 © 2004, Jamie McKenzie
In 30 minutes, a team of students can wrestle with a big question and cast some light on it, whether they be first graders, preschoolers or approaching middle school.

The secret is good, tight lesson design.

No waste, no bother and no wandering about.

Structure, clarity and meaning!